I asked an online tracking company for all of my data and here's what I found
Long Read
Post date
7th November 2018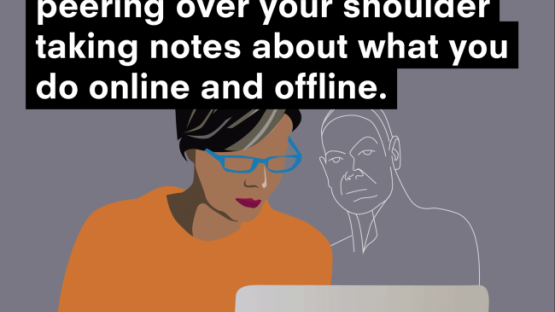 It's 15:10 pm on April 18, 2018. I'm in the Privacy International office, reading a news story on the use of facial recognition in Thailand. On April 20, at 21:10, I clicked on a CNN Money Exclusive on my phone. At 11:45 on May 11, 2018, I read a story on USA Today about Facebook knowing when teen users are feeling insecure.
How do I know all of this? Because I asked an advertising company called Quantcast for all of the data they have about me.
Most people will have never heard of Quantcast, but Quantcast will certainly have heard about them. The San Francisco-based company collects real-time insights on audience characteristics across the internet and claims that it can do so on over 100 million websites.
Quantcast is just one of many companies that form part of a complex back-end systems used to direct advertising to individuals and specific target audiences.
The (deliberately) blurred screenshot below shows what this looks like for a single person: over the course of a single week, Quantcast has amassed over 5300 rows and more than 46 columns worth of data including URLs, time stamps, IP addresses, cookies IDs, browser information and much more.