MONITORYOU: the MilliONs beIng spenT by the eu on develOping surveillance tech to taRget YOU
The EU gives millions to surveillance companies, universities, and government agencies to develop cutting-edge surveillance technologies.
Key findings
The EU spends millions on research aimed at developing surveillance tech
Here are some of the most concerning ongoing projects, as of January 2020
They provide an insight into the future of surveillance
Not only are the projects highly invasive, they divert precious research funds away from other vital areas that could actually make our lives better.
Long Read
Post date
20th January 2020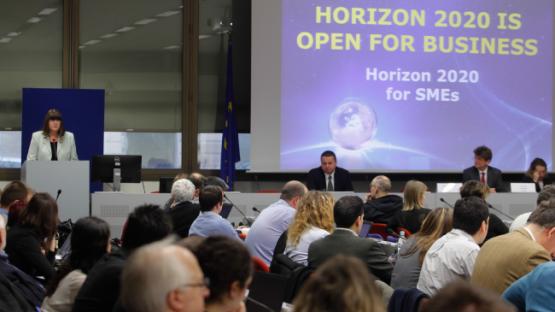 The European Union (EU) spends billions on research and development aimed at driving economic growth and jobs, as well as furthering the bloc's broader agenda. Within the current budget, known as Horizon 2020 and covering the years 2014-2020, some €80 billion has been made available for research in a huge number of areas, ranging from finding cures for diseases to helping keep the earth viable for life.
From the same budget, it also funds a lot of projects aimed at developing surveillance technology. Successive research budgets have ploughed billions in euros to surveillance companies, government security agencies, and universities to conduct research and develop products to complement EU and national internal security policies. 
Much of the funding goes to companies which sell surveillance tech to governments or to government agencies which themselves carry out surveillance. This not only furthers surveillance capabilities; it takes money away from other vital research. 
Privacy International has argued that some of the types of surveillance being supported, such as facial recognition and mass surveillance fundamentally violate international human rights laws. Others, such as the forensic extraction of data from devices, must only be conducted within a highly regulated framework, which many jurisdictions lack. It is unclear how some of the funded projects being supported – such as those aimed at monitoring potential migrants to Europe – comply with EU rules, including on data protection. 
This is a matter of concern as much of this technology may soon be trialled or eventually commercialised and sold on the open market - ironically at the same time as European Parliamentarians are pushing to reign in the European surveillance trade. As the current research budget is set to expire, it will soon be replaced by a new round, which is expected to further boost spending on security and military research. 
Below is a list of some of these research projects which are ongoing as of January 2020.
__________________
Name: Prediction and Visual Intelligence for Security Information (PREVISION)
EU Contribution: €8m (2019-2021)
Description: A predictive platform running analytics through data obtained from "online social networks, the open web, the Darknet, CCTV and video surveillance systems, traffic and financial data sources, and many more"
Description From Project Page: