Defending democracy and dissent - a year on
A year after we launched our new programme called 'Defending Democracy and Dissent', we are bringing together here some of the key developments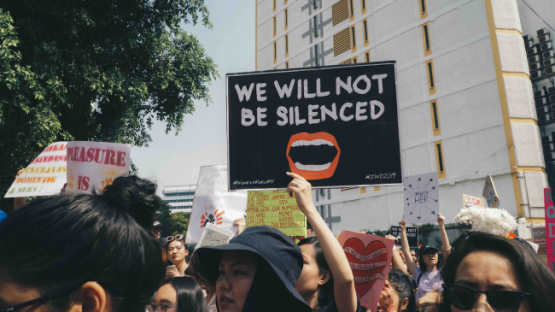 Today is 1st May, an international day of protest. It also marks a year since PI launched our new programme of work called 'Defending Democracy and Dissent'.
One year on we find ourselves in a situation where 1 May protests in the streets will not be going ahead. Rights have been restricted around the world. Sadly we're seeing some actors exploit this public health crisis to enhance their own power, expanding surveillance and opportunism.
Against this challenging back-drop we wanted to highlight some of our work from the last year, much of which is even more relevant today:
Challenging data exploitation in elections
We continue to advocate for limits on data exploitation in the electoral cycle.
This includes challenging the current race to the bottom in digital political campaigning. We've responded to a range of consultations, given evidence to the UK House of Lords Democracy and Digital Technologies Committee, and taken a look at some of the technolgy involved, such as smart tvs.
Heightened transparency is the first step in understanding how data is used for political gain. We've been working with allies across the globe to demand changes in the practices of companies and political actors. We reported on how big platforms have failed to provide adqequate transparency to users globally and have just published a new piece looking at how other platforms, including TikTok, SnapChat, Pintrest, Amazon, Spotify, and Reddit treat political ads.
Those that observe elections must be prepared for these changes and we continue to build on our guidance for international, regional, domestic, and civil society electoral observers
These are challenges that our partners around the world are also working on, including in Peru, Argentina, Colombia, Indonesia, and Romania.
Protecting civic spaces
We continue to protect civic spaces by challenging government and corporate overreach.
This year we campaigned alongside Liberty to raise awareness of local police forces' surveillance capabilities. We also revealed how law enforcement are increasingly using cloud extraction technology to collect masses of data about our lives, and examined how the data collected by the wide array of interconnected devices that we have introduced in our lives can be used against us in court.
We engaged with authorities to improve the regulatory frameworks around the use of new technologies such as facial recognition and advocated for better articulation of international human rights standards.
In courts across the globe, we continue to challenge police and intelligence agencies when they overstep their legal mandates, especially when those powers may chill protest and dissent. Among others, we had hearings before the Grand Chamber of the European Court of Human Rights and the European Court of Justice. This year, in a case in which PI intervened together with R2K, the High Court of South Africa in a historic decision declared that bulk interception by the South African National Communications Centre is unlawful and invalid.
We have been watching with great interest and concern the Covid-19 tracking technologies being developed by governments and private companies, and analysed some of the tech and tactics being used to track and monitor the virus globally - including bluetooth tracking and telecommunications data.
So what's next
In the next few months, we will be following the rapid developments due to the responses to Covid-19, as well as:
Monitoring the impact of Covid-19 on democracy, including the postponement of elections and the movement of other electoral aspects online;
Investigating the industry complex that supports data exploitation for political campaigns;
Working with partners to fight for stronger protections in elections;
Continuing to fight unlawful state surveillance powers before courts across the world; and
Pushing for more transparency and control around the use of other novel technologies.