PI in Slate: "Privacy for the Other 5 Billion"
News & Analysis
Post date
20th February 2013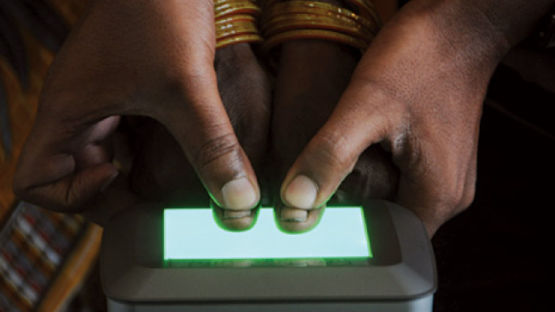 Below is an excerpt of an article that recently appeared on Slate, written by our partner Kevin Donovon, a researcher at the University of Cape Town, and Carly Nyst, Head of International Advocacy at Privacy International:
"Move over, mobile phones. There's a new technological fix for poverty: biometric identification. Speaking at the World Bank on April 24, Nandan Nilekani, director of India's universal identification scheme, promised that the project will be "transformational." It "uses the most sophisticated technology … to solve the most basic of development challenges." The massive ambition, known as Aadhaar, aims to capture fingerprints, photographs, and iris scans of 1.2 billion residents, with the assumption that a national identification program will be a key ingredient to "empower poor and underprivileged residents." The World Bank's president, Jim Yong Kim, effusively summed up the promise as "just stunning."
Although few can match Nilekani's grand scale, Aadhaar is but one example of the development sector's growing fascination with technologies for registering, identifying, and monitoring citizens. Systems that would be controversial—if not outright rejected—in the West because of the threat they pose to civil liberties are being implemented in many developing countries, often with the support of Western donors. The twin goals of development and security are being used to justify a bewildering array of initiatives, including British-funded biometric voting technology in Sierra Leone, U.N. surveillance drones in the Democratic Republic of the Congo, and biometric border controls in Ghana supported by the World Bank..."
To read the full article in Slate, click here.