Big tech companies must protect customer data from legal backdoors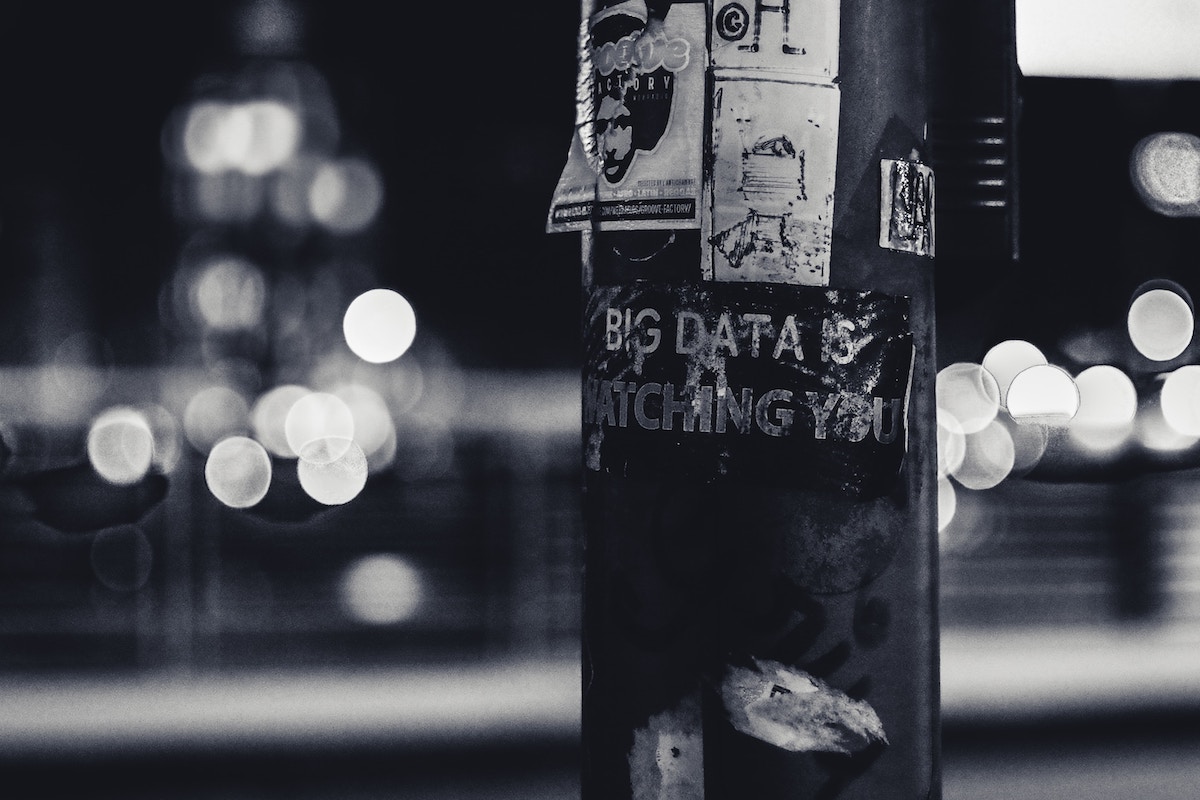 Tuesday, January 7, 2020
Cloud extraction allows law enforcement agencies to take huge amounts of your data from the Cloud via a legal back door. If law enforcement seize your phone or take it from a victim of crime, they can extract  tokens or passwords from the device which lets them get access to data from apps such as Uber, Instagram, Slack, Gmail, Alexa and WhatsApp. 
In so doing, law enforcement agencies can avoid official channels through cloud companies such as Google, Apple and Microsoft. There is no check on what they take.
Summary of Privacy International's research
Law enforcement are increasingly using cloud analytics

This can be used to obtain vast quantities of your customers' data outside the normal legal frameworks for obtaining customer data in the course of criminal investigations e.g. via warrant to Amazon.

Emotion and facial recognition can be applied to customers' data

Cloud analytics software is being used without any transparency and in the absence of clear, accessible and effective legal frameworks

There is a risk of abuse and misuse of customer data and miscarriage of justice
Demands to big tech companies to protect customer data
We believe these companies need to do more to protect their customers data so we've written to them asking them to tell us what their position is on the use of these creepy new technologies that also include facial recognition and the ability to continual track you without your knowledge.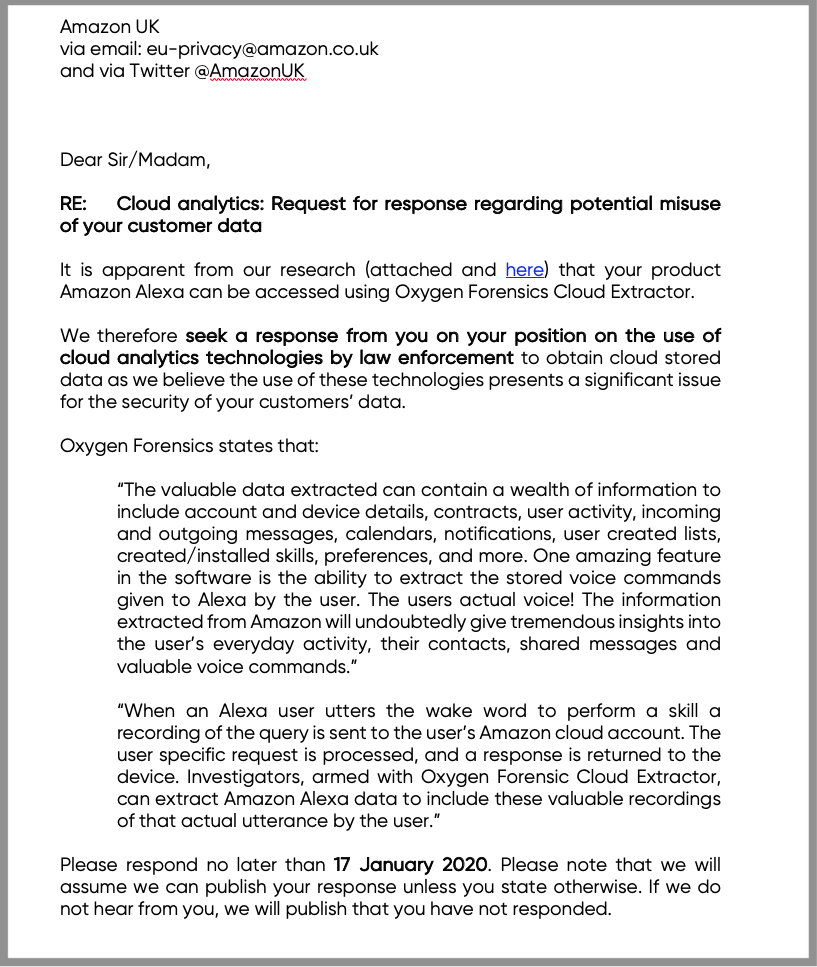 We have written to (letters below):
TAKE ACTION: Tweet the company as a customer
If you are a customer of the above companies, you can tweet them to ask them how they are protecting your data. 
Sample tweet: 
Hey [insert company twitter handle] How are you protecting my data from law enforcement using Cloud Extraction techniques to take all my data without your knowledge? Customer data needs effective legal safeguards. #cloudExtraction #protectMyData
Twitter handles:
@AmazonUK @Apple @AppleSupport
@Dropbox @Facebook @fitbit @Google @GoogleUK
@Huawei @instagram @lyft @microsoftUK @SamsungUK @SlackHQ
@Telegram @Twitter @Uber @WhatsApp @Yahoo
App data and cloud services that can be extracted - according to companies' claims and academic research