Taming Pegasus: A Way Forward on Surveillance Tech Proliferation
As revelations about the abuses of NSO Group's spyware continue, we take a look at what is being done around the world to challenge the surveillance tech industry and the powers they sell.
Key points
Recent revelations have once again highlighted the threat posed by the surveillance tech industry
Around the world, activists and others are challenging the industry and the powers it is selling
We take a look at some of the things that need to change, including campaigns targeted at governments, companies, and at people.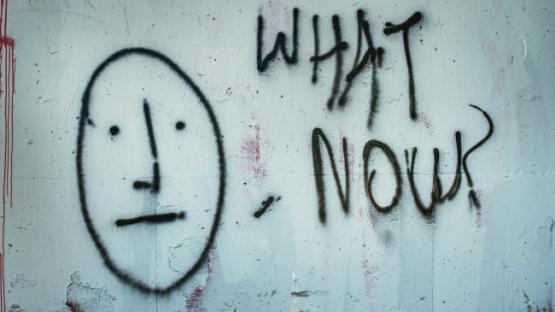 As Amnesty International and Forbidden Stories continue to publish crucial information about the potential targets of NSO Group's spyware, we know this much already: something needs to be done.

But what exactly needs to be done is less obvious. Even though this is not the first time that the world has learned about major abuses by the surveillance industry (indeed, it's not even the first time this month), it's difficult to know what needs to change.

So how can the proliferation and use of surveillance tech – sold by over 500 companies worldwide by our last count – be challenged?

Below, we take a look at some of the strategies activists and others are pursuing around the world to promote protections. These can roughly be classified as targeting governments, industry, and people.
 
To be clear, there are no easy solutions here, and there is no mechanism that will protect everyone, all the time, everywhere. Rather, appropriate protections can vary hugely, depending on factors such as the company involved, the technology they are selling, who it is being used by, and where.
 
Targeted at Governments
Change the Laws
The legal framework governing the use of surveillance is the most obvious place to start. If a law exists, which can effectively provide safeguards on the use of a technology, the theory goes, rights will be protected because such laws will limit how technology can be used, regardless of what is available on the market. 

For example, ensuring that surveillance is only carried out on the basis of a warrant that is approved by a judge is a key safeguard. There are numerous other principles and safeguards which must be in place – from legality, meaning that a power must actually be prescribed by law, to ensuring that those subjected to unlawful surveillance have access to remedies. A list of such safeguards as they apply to the type of spyware sold by NSO is available here.

When it comes to tools such as NSO's, only a handful of countries, such as the United Kingdom, Germany, and Sweden, currently have laws which aim to specifically govern the use of malware by government agencies, and they all - for different reasons - fall short of the standards required by human rights law.

Challenging the laws which don't comply with human rights standards and advocating for ones that do is the bread and butter of a lot of surveillance activists around the world; for example, PI has successfully challenged and won several cases which resulted in placing limits on how surveillance powers are used, both before domestic and international courts.

One notable recent example of this was achieved by the amaBhungane Centre for Investigative Journalism and journalist Stephen "Sam" Patrick Sole in South Africa. After learning that state spies had been recording Sole's phone communications for (at least) six months in 2008, they challenged the constitutionality of certain sections of the regulatory framework of South Africa. Earlier this year, the Constitutional Court of South Africa declared that bulk interception powers used by the South African intelligence agency were unlawful and invalid. The agency subsequently confirmed the suspension of the powers. 

The pros of such litigation are obvious: it has a direct impact on how technologies are used, placing strong protections over their use. 

However, such a strategy is slow, with legal challenges sometimes taking years to reach their conclusion, during which time the technology or the laws themselves may have moved on. And their effect will very often be limited to the concerned jurisdictions only.