Surveillance Disclosures Show Urgent Need for Reforms to EU Aid Programmes
Privacy International and other campaigners are demanding that the EU enact urgent reforms to development aid and cooperation programmes after disclosures reveal their extensive use to train and equip security forces with surveillance techniques.
Key findings
Documents obtained by Privacy International reveal EU's extensive support for surveillance in non-member countries;
Security units trained to use and equipped with controversial surveillance tools with EU support; 
Campaigners demand the European Commission enact urgent reforms to EU cooperation and aid programmes.
Long Read
Post date
10th November 2020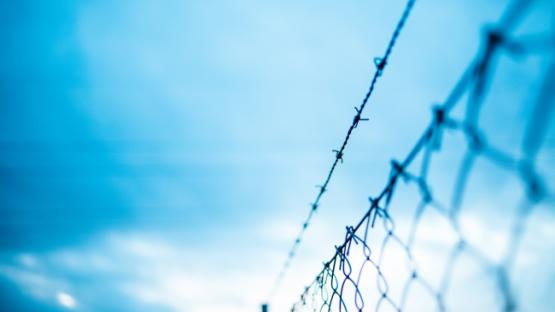 Privacy International (PI) and 13 other civil society organisations from Europe and Africa are calling for urgent reforms to EU aid and cooperation programmes to ensure they promote privacy protections in non-member countries and do not facilitate the use of surveillance which violates fundamental rights.
It comes following the public release of hundreds of documents obtained by PI after a year of negotiating with EU bodies under access to documents laws, which show:
How police and security agencies in Africa and the Balkans are trained with the EU's support in spying on internet and social media users and using controversial surveillance techniques and tools; Read PI's report here.
How EU bodies are training and equipping border and migration authorities in non-member countries with surveillance tools, including wiretapping systems and other phone surveillance tools, in a bid to 'outsource' the EU's border controls; Read PI's report here.
How Civipol, a well-connected French security company, is developing mass biometric systems with EU aid funds in Western Africa in order to stop migration and facilitate deportations without adequate risk assessments. Read PI's report here.
As a result, we're calling on the European Commission to stop the diversion of aid funds, enact strict due diligence and risk assessment procedures, and to agree to transparency, parliamentary scrutiny and public oversight measures aimed at protecting human rights in non-member countries.
A copy of the letter is available here. 
The disclosures obtained by PI are the result of 10 access to documents request filed in September 2019 to EU bodies regarding the transfer of surveillance capabilities to non-EU countries. The requests sought documents providing information on the transfer of personal data, surveillance technology, training, financing, and legislation to non-EU countries.
The documents obtained from the disclosures so far are available from the following agencies: