Who's Watching The Watchers
Report
Post date
17th November 2014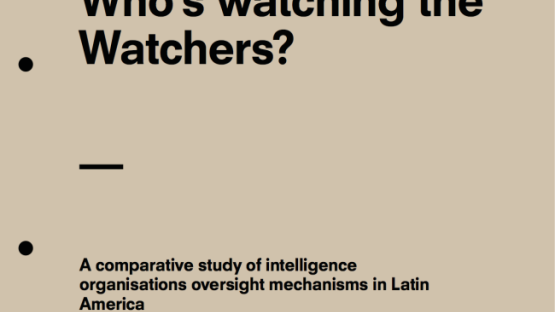 In societies that are in the process of transition towards democracy, democratic control of intelligence organisations is both an indispensable requirement and a pressing need. In many cases, the most serious human rights violations committed by dictatorial governments were intrinsically linked to draconian surveillance and control systems. Systematic spying on trade unions, students and dissident groups was a common feature of 20th-century dictatorships. The persistent violation of citizens' privacy increased the efficiency of crimes committed by the state, which new democracies formed in the late 20th century have since sought to avoid.
Intelligence organisations have undergone a major transformation as a result of those political changes. Democratic societies need professional intelligence services formed by highly trained and skilled staff, with access to sufficient resources to meet the demands of national defence and the fight against terrorism. However, democracies also need their political bodies to exert strict controls to ensure that the secrecy that usually shrouds intelligence activities does not become an excuse to abuse or violate rights. Attaining this goal is a considerable challenge: many ostensibly consolidated democracies have not yet managed to assert their power over intelligence organisations, which retain levels of autonomy that are incompatible with a democratic community.
This Association for Civil Rights (ADC)1 document has two objectives. First, to introduce several basic concepts linked to the sphere of intelligence in the context of the global debate on the scope of surveillance activities carried out by states. Second, to review the various types of democratic control models in existence around the world, with a particular emphasis on Latin America. Through these two objectives, we seek to inform the public debate that Argentina needs to have on the way our democracy controls its intelligence services.