Submission to the US Federal Trade Commission on the intersection between privacy, big data, and competition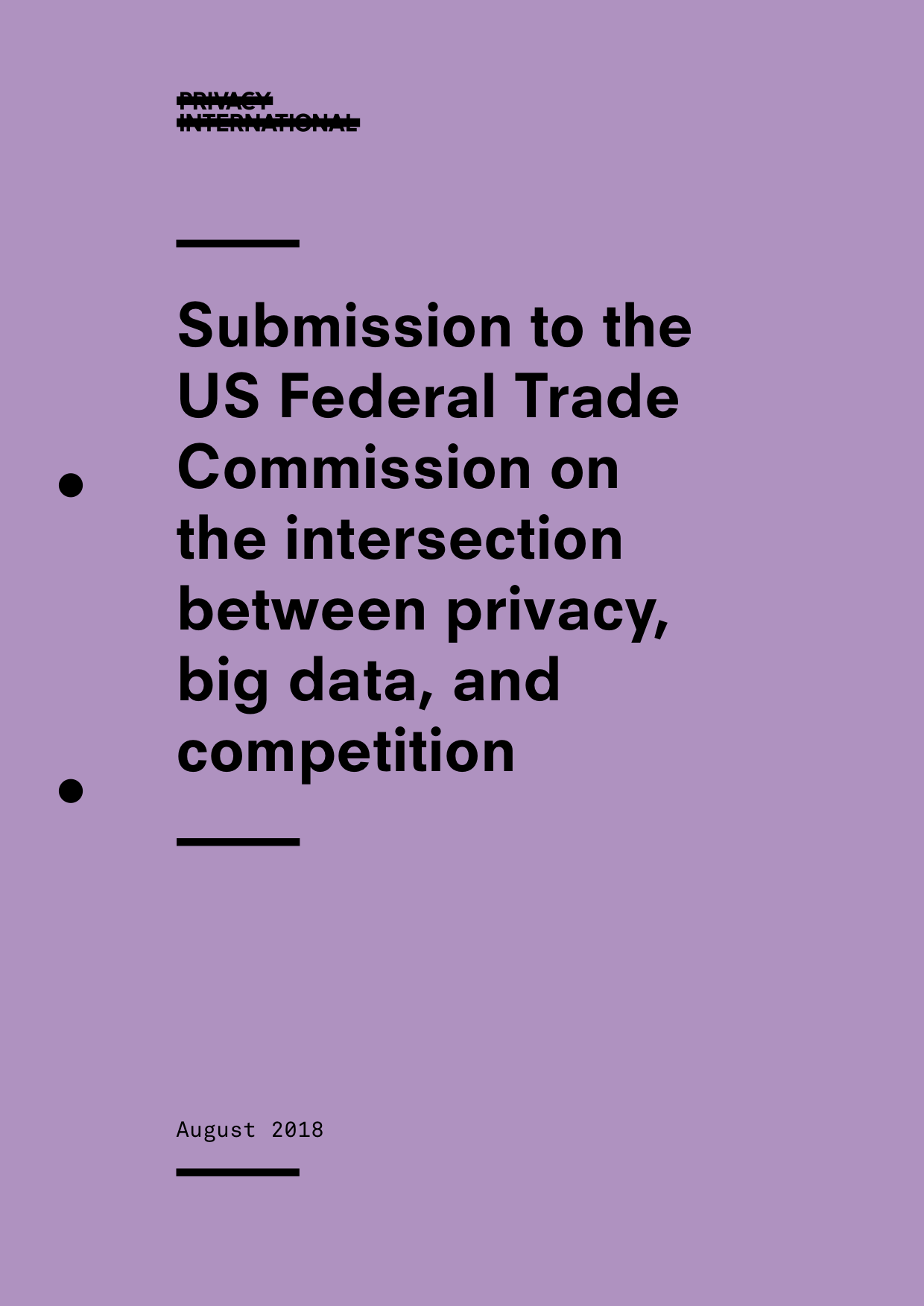 Wednesday, August 1, 2018
Privacy International welcomes the opportunity to file these comments in advance of the Federal Trade Commission's public hearings on competition and consumer protection in the 21st century.
We are a small and fiercely independent charity that picks big fights with companies and governments that attack your privacy, dignity, and freedom. Our independence means we never accept funds from industry and governments that limit our ability to criticise those same institutions who abuse your privacy, dignity, and freedom.
To help keep PI independent we need your support.