Private Interests: Monitoring Central Asia
Report
Post date
12th November 2014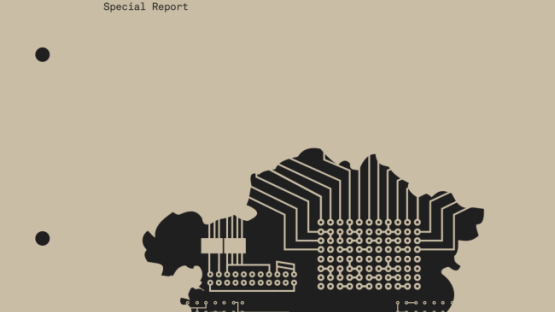 "Private Interests: Monitoring Central Asia" is a 96-page report detailing its findings from an extensive investigation into electronic surveillance technologies in Kazakhstan, Kyrgyzstan, Tajikistan, Turkmenistan, and Uzbekistan.
The report brings together the findings of PI's team of investigative researchers, consultants, and technical, legal and policy experts, and is the outcome of consultations with confidential sources, regional experts, individuals who have been targeted by state surveillance, and surveillance and telecommunications companies. It involved an extensive open-source and literature analysis, a technical review of nearly 100 sensitive documents detailing government contracts and technical specifications, and in-country trips to the region and elsewhere.
The purpose of this report is to foster an effective policy and legislative response to the developing global surveillance industry by highlighting specific types of actors and technologies. As perceived and actual security threats continue to be met by governments with increased censorship and surveillance, and as the industry continues to offer states cheaper and more sophisticated and efficient options for carrying out surveillance, it is essential that the trade in surveillance technologies is placed under the microscope.