Joint submission to European Commission on cross-border sharing of data for mixed criminal law and immigration control purposes
The European Commission's initiative for a 'Security-related information sharing system between frontline officers in the EU and key partner countries' is a further development along the path of problematic border externalisation, and a trend of increasing use of large-scale processing of the personal data of non-EU citizens for combined criminal law and immigration control purposes, that civil society has been speaking out against for years. PI and others filed a joint submission to the consultation.
Key advocacy points
A number of initiatives by the Commission already seek to facilitate the sharing of information between EU and non-EU states
Such initiatives pose threats to asylum procedures and the safety of third-country nationals who have sought protection from corrupt regimes in EU Member States
The safeguards proposed around this new intitiative are insufficient
Case studies from the MENA and Western Balkans regions show that such interoperability mechanisms have devastating effects on the fundamental right of people on the move
Advocacy
Post date
30th March 2023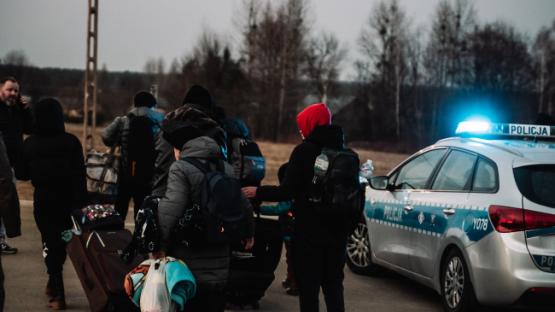 This joint submission to the European Commission consultation on security-related information sharing was signed by Border Violence Monitoring Network (BVMN), Statewatch, Euromed Rights, European Digital Rights (EDRi), Access Now, Privacy International (PI), Refugee Law Lab (York University), Homo Digitalis and the Platform for International Cooperation on Undocumented Migrants (PICUM). Signatures were subsequently added from European Network Against Racism (ENAR), Dr Derya Özkul and Dr Niovi Vavoula. See submission attached.