How anti-abortion activism is exploiting data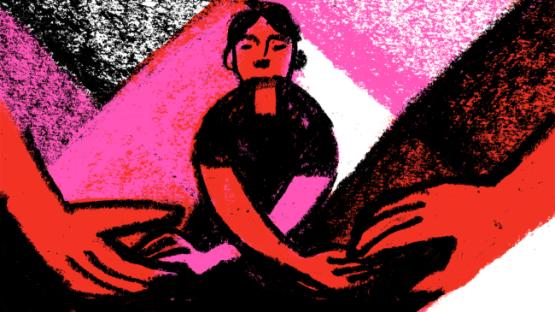 Photo by David Werbrouck on Unsplash
This is an ongoing series about the ways in which those searching for abortion information and procedures are being traced and tracked online. This work is part of a broader programme of work aimed at safeguarding the dignity of people by challenging current power dynamics, and redefining our relationship with governments, companies, and within our own communities. As an enabling right, privacy plays an important role in supporting the exercise of reproductive rights as recognised in international human rights law.
Intrusive data collection software and digital marketing systems are being developed and promulgated around the world by powerful and politically connected US-based anti-abortion organisations.
As anti-abortion organisations wake up to the utility of personal data to tailor and target messages online, data-intensive technologies and tools are being specifically developed for crisis pregnancy centres – which reportedly sometimes masquerade as licensed medical facilities and which have been criticised for providing those seeking medical help with false and misleading information.
There have been a number of recent examples of data being used to target people seeking information about abortion online – through advertising, misleading information, and misleading websites. In this context, as more and more data is collected by and made available to anti-abortion organisations, understanding how they and their political allies are aiming to use this information is crucial.
Heartbeat International is an international anti-abortion organisation that is particularly focused on using data to understand the needs and trends of anti-abortion centres. The organisation powers a data-intensive content management system that was developed specifically to remove data silos between anti-abortion centres globally.
"While in Washington, Heartbeat was invited to attend an intimate Pro-Life Advocate roundtable with Vice President Mike Pence. Sitting next to the Vice President of the United States of America, Heartbeat President Jor-El Godsey had the opportunity to share the… life-changing work of pregnancy help organisations."

This quote was featured in Heartbeat International's 2018 annual report. It illustrates Heartbeat's close proximity to US political power. Such political allies may limit the likelihood that the development and use of data-intensive systems by centres will be regulated or challenged.
The ability to exercise reproductive rights, as recognised in international human rights law, depends in part on the political will of those in power in a particular country. As an enabling right, privacy plays an important role in supporting the exercise of reproductive rights. In countries where there is opposition to reproductive rights as well as limited data privacy laws, there is a significant risk of people's data being exploited in an attempt to restrain reproductive rights.  
Heartbeat International
"We believe we're better together, and so is our data. Knowing the real-time trends of the larger life-affirming community is a crucial, yet untapped gateway to breakthrough success on the local level—until now, that is."
Heartbeat International is an important player in the global anti-abortion scene. Self-described as "the largest worldwide network of pregnancy help organizations", Heartbeat International runs a network of "over 2,700 affiliated pregnancy help organizations worldwide and affiliated pregnancy help organizations in more than 60 countries" – it says it has "700 affiliate locations outside the US".
Becoming a an affiliate provides discounted access to Heartbeat's anti-abortion web design and digital marketing service, Extend Web Services, as well as its helpline, Option Line. Heartbeat markets to its network of affiliates its content management system called Next Level, which "harnesses the power of big data" and gives anti-abortion centres "the ability to enter and access information anywhere at any time".
Heartbeat also offers its training courses at a discount to its affiliates, which include courses such as "8 steps for advancing your social media strategy", "7 keys to Google Ad Grants", "search engine marketing 101", and "online marketing".
Extend Web Services
"She's looking online. Be there for her."

This is the message displayed on the homepage of Extend Web Services' website, promoted by Heartbeat International, which builds campaign tools and websites for anti-choice pregnancy centres.

 
In some cases, those searching for abortion information or procedures are in desperate circumstances. Heartbeat International-supported Extend Web Services, is developing websites that attract "abortion-minded" people, make them "feel comfortable", and "effectively reach women in crisis online". This can become problematic when a person searching for abortion information online is targeted with misleading information. For example, a person may be delayed in obtaining abortion care if they see an ad for what they think is a medical clinic but is in reality a crisis pregnancy centre.
Extend Web Services was developed to provide anti-abortion crisis pregnancy centres and other related organisations with websites, campaign optimisation tools, local search tools, and design services. The company's mission in part states: "We are experts at making sure your website is attracting the abortion-minded client and representing your center in a way that will make your clients feel comfortable with the service they will receive."
The services of Extend are being used by a variety (for example here, here, here, here, here, here, here) of anti-choice  pregnancy centres inside the US and globally, such as in Malta, where abortion remains illegal.
Extend's out-of-the-box website templates suggest guarded anti-abortion language for the website homepage, navigation, and elsewhere. In a response to a request to comment from  PI, an Extend representative told PI [emphasis added] that the company restricts the ability for their clients to change the language used on "5 medical pages" which are "provided and managed by Extend Web Services/Heartbeat International". These pages, the representative told PI, include: "Abortion Information/Education", "Abortion Recovery", "Sexual Health", "Pregnancy", and "Emergency Contraception". The representative further told PI "All other pages of the website are able to be fully customized by the client in terms of content, imagery, etc. They are able to request one of the 5 pages listed above to be completely removed from the site if they don't like the content. They can provide their own content to fully replace one of those pages as well - they just aren't allowed to edit the content on those pages that we provided."
The closeness of Extend's relationship to Heartbeat International, which isn't immediately made clear on their respective websites, is confirmed in the above exchange.
Extend also offers assistance to anti-abortion centres for obtaining Google's AdWords Grant for Non-Profits. Earlier in 2019 it was reported that another anti-choice network had been given $150,000 worth of free ads by Google. Google has been criticised for allowing anti-choice organisations to run misleading advertisements, in violation of Google's policies.
Extend's website design and other tools show a learned understanding of how to communicate to those seeking abortion information online. The increased collection of data from those working at crisis pregnancy centres about people seeking abortion information or procedures could be incredibly valuable to companies like Extend, in honing their targeting techniques and templates online.
Option Line
Option Line is a website, chat service, and call line that was developed by Heartbeat International for deployment on anti-abortion websites. Extend Web Services includes Option Line's chat service, which uses LiveChat software to operate, on the website packages they provide by default and it is visible on many of the anti-choice websites provided to centres by Extend.