A documentation of data exploitation in sexual and reproductive rights
This Privacy International report documents 10 data exploitative technologies and tactics being developed to delay or curtail access to reproductive healthcare globally.
Key findings
PI has documented a series data exploitative tactics that the opposition is using to delay or curtail access to reproductive healthcare.
Long Read
Post date
21st April 2020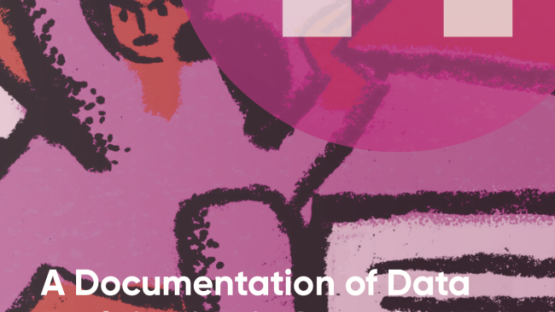 The organised opposition to sexual and reproductive rights has gone digital. Data exploitative tech is being developed that is capable of obtaining vast amounts of intimate information about people's reproductive health, and delaying or curtailing access to reproductive healthcare.
Technology provides incredible opportunities to democratise access to reproductive health information, services, and care. It can play a vital role in protecting the lives of those needing sexual and reproductive health information and care, especially in places where access is otherwise impossible.
Simultaneously, those standing in opposition to reproductive rights are developing and promoting digital tools and tactics that attempt to curtail the ability of people to exercise their reproductive rights.
The exploitation of data by the opposition movement is just beginning. As this report shows, the utility of data to rapidly and precisely target content online, to uncover a person's location, to understand people's mindsets and lifestyles, is not unknown to those fighting against reproductive rights. Privacy experts and reproductive rights organisations globally must work together to expose and advocate against such data exploitation.
PI has documented 10 data exploitative tactics that the opposition is using to delay or curtail access to reproductive healthcare.
These tactics include:
Developing digital dossiers about those seeking pregnancy options: the system appears to be able to collect information such as name, address, email address, ethnicity, marital status, living arrangement, education, income source, alcohol, cigarette, and drug intake, medications and medical history, sexual transmitted disease history, name of the referring person/organisation, pregnancy symptoms, pregnancy history, medical testing information, and eventually even ultrasound photos.

Deploying geo-fencing technology that can

reportedly

tag and target anti-abortion ads to the phones of people inside reproductive health clinics

Deploying online chat services, including one that appears to share intimate information about people seeking pregnancy support with a major anti-contraception, anti-abortion organisation based in the US [page 18]

Developing smartphone apps that request vast amounts of information about people's menstrual cycles and reproductive health while

reportedly

"sow[ing] doubt over the safety of birth control" and covertly being funded by "anti-abortion, anti-gay Catholic campaigners"

Creating fake websites that give "

the impression

" of offering objective counselling and information about pregnancy options

Integrating with government operations, including providing "

options counselling

" to young pregnant migrants in the US

Developing websites for crisis pregnancy centres that

require

the centres to use guarded anti-abortion language on "5 medical pages" including about abortion and pregnancy

Developing honey pot websites that have the potential to mislead people seeking pregnancy information, options, and services [page 40]

Coordinating international campaigns and trainings promoting an anti-reproductive rights agenda [page 50]

Deploying targeted ads on social media that promote scientifically dubious health information [page 58]
Selected highlights from the report are available below and the full report is available here.
Reactions to the research
Spokesperson at

The British Pregnancy Advisory Service said:
"During the current pandemic, we have seen how technology can be used to expand women's access to essential reproductive healthcare, for example through the provision of telemedical abortion services.

However, this report shows that at the same time that we are making strides forwards, anti-choice organisations are developing new digital tactics to block women's access to healthcare. We know that more women will be seeking information and support online because of the closure of GP surgeries and clinics, and this gives anti-choice organisations more opportunities to intercept and redirect women seeking abortion care. These groups are very adept at hiding their true aims, and they can cause real distress to women by providing misinformation and delaying their access to treatment.

Anti-choice groups in the UK copy the tactics and tools of their counterparts overseas, particularly those in USA. Pro-choice advocates must work together on a global level to expose and advocate against this new threat to reproductive rights."
Programme Advisor at the

International Planned Parenthood Federation's

Safe Abortion Action Fund said:
"It's appalling, but unfortunately not surprising, to see anti-choice groups using digital technologies to spread misinformation and fear about abortion.

Abortion is a very safe, and very common medical procedure – a quarter of all pregnancies around the world end in abortion. However, people seeking safe abortion care are regularly met with a barrage of obstacles, fuelled in part by the pervasive stigma and distortion of facts transmitted by anti-abortion groups, which has real life consequences. This false information and propaganda, whether it be from a 'counsellor' in a 'crisis pregnancy centre' in Uganda, or an advert shared on a phone in the U.S, is a deliberate attempt to target women in a vulnerable moment. These kind of interventions do not make the need for abortion services go away, they simply drive them underground, causing delays and emotional turmoil, and often driving women to unsafe providers where their health is compromised. Everybody who needs abortion care deserves to be able to do so safely, and with privacy and dignity."
Executive Director at Fundación Datos Protegidos, Chile said:
"This report makes us think to what extent patriarchal logic, dynamics, and discourses are transgressing our digital integrity and how the scarce regulation has not been able to stop this situation that seems to be happening more frequently and with a broader scope.

It turns out to be a new and urgent challenge to tackle how digital data is used to control women's sexuality, once again. Moreover, it opens the question of whether how we have understood data treatment and its use are inclusive about problems that are not associated with data traffic itself, but instead with the discursive and political dispute about bodies through the data of people.

Moreover, the lack of an adequate institutional framework to effectively guarantee the protection of personal data and the privacy of people in Chile makes the local panorama even more complicated within the context of international human rights obligations."
Senior Policy Manager at the Guttmacher Institute said:
"Restricting comprehensive counselling and referrals for all pregnancy options seriously jeopardises pregnant people's health and well-being. This danger is exacerbated further in the case of immigrant youth in [US] government custody, as these youth are essentially forced into the course of care that the government makes available to them. That the Office of Refugee Resettlement, the agency in charge of caring for these youth, would not only restrict their reproductive decisions by funnelling them to fake women's health centres, but also breach patient confidentiality protections, is untenable."
Spokesperson from the Abortion Support Network said:
"The level of organisation and determination of these anti-abortion groups is terrifying. The way they are able to replicate their websites, processes, language and imagery, seeking  to intimidate, scare and delay abortion-seekers, is worrying. Unfortunately, it's another example of the way in which anti-abortion groups are so well-funded and well-organised. We need to make sure that their misleading, misinforming and inaccurate websites are shown up for what they are."
Senior Policy Advisor for Ipas said:
"Access to information and privacy are keystones to supporting the human right to health. The biased and inaccurate information circulated by FEMM, coupled with the privacy risks inherent in their app, raise major red flags for the reproductive rights community."
Founder, Transparent Referendum Initiative in Ireland said:
"This paper provides a much needed call to action for privacy and reproductive rights activists to work together to address one of the most violating misuses of technology to emerge over the past decade. The report paints a picture of privacy eroding tactics deployed in order to deceive, exploit, undermine and politicise women in crisis. The use of these tactics in the battle for reproductive rights is, in my opinion, the worst case scenario for those of us concerned about the ad tech driven internet and its implication for human rights."