Revealed: The EU Training Regime Teaching Neighbours How to Spy
Hundreds of slides obtained by Privacy International (PI) from an EU law enforcement training agency show how surveillance techniques are taught to security authorities in neighbouring countries.
Key findings
PI has obtained hundreds of documents detailing surveillance techniques used in trainings organised by the European Union Agency for Law Enforcement Training;
They're being used to train authorities in the Balkans, Middle East, and Northern Africa in controversial phone and internet surveillance techniques;
They highlight the urgent need for reforms to such EU support to non-member countries.
Long Read
Post date
10th November 2020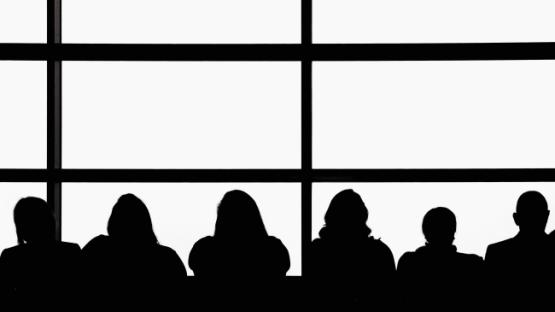 Tucked away in a discrete side street in Hungary's capital, the European Union Agency for Law Enforcement Training (CEPOL) has since 2006 operated as an official EU agency responsible for developing, implementing, and coordinating training for law enforcement officials from across EU and non-EU countries.
Providing training to some 29,000 officials in 2018 alone, it has seen its budget rocket from €5 million in 2006 to over €9.3 million in 2019, and offers courses in everything from counterterrorism, cybercrime and law enforcement techniques to fundamental rights.
To support EU policies in neighbouring countries, CEPOL also facilitates experts and law enforcement officials from EU member state authorities to train counterparts from agencies across the Balkans, Northern Africa, and the Middle East.
Under the 'EU/MENA Counterterrorism Training Partnership 2', for example, worth just under €6.5 million, CEPOL formally partners with authorities in Algeria, Jordan, Lebanon, Morocco, Tunisia and Turkey on innocuous-sounding issues such as cyber security, modern investigative methodologies and techniques, counter violent extremism and financial terrorism.
However, training documents obtained by Privacy International (PI) reveal a far more worrying picture of what this training involves.
They suggest that CEPOL is facilitating training in surveillance techniques prone for abuse, which lack safeguards in EU countries themselves – including courses in advanced open-source intelligence gathering techniques, the use of indiscriminate surveillance equipment, techniques for cracking mobile devices, and methods for investigating charities.
While people in many of these countries face serious security threats as well as under-resourced public services, they are also plagued by unaccountable security agencies that engage in the unlawful surveillance of civilians enabled by inadequate legal frameworks and human rights protections.
In the absence of effective privacy and security safeguards and in contexts where security agencies arbitrarily target activists, journalists and others, surveillance techniques and tools pose a serious threat to people's rights and their work. 
Using EU access to documents laws, PI is able to reveal the extent of this training regime for the first time, showing relevant information about courses provided to law enforcement agents from Albania, Algeria, Bosnia and Herzegovina, Kosovo, Montenegro, and Morocco.
The documents, available here, highlight the urgent need for reforms to such EU support to non-member countries. PI together with other NGOs is calling on the Commission to ensure that such training is not provided without sufficient safeguards, and to instead focus resources on ensuring security agencies in the EU's neighbourhood are accountable and subject to the rule of law.
Below, we outline some of the core topics covered within the documents CEPOL uses for the training.
Open Source Intelligence
Training in open source intelligence gathering is provided to many of the authorities with which CEPOL partners. A session under the project organised by CEPOL in April 2019 to 20 members of Algeria's National Gendearmie – a rural police force – provides an insight into the regime.
A session instructs the participants on the importance of monitoring social media users and provides practical tests on identifying information on various platforms.
Participants are advised to use 'sock puppets' for open source research - anonymous and fake profiles used to gather intelligence that are harder to trace. To avoid detection, the officers are directed to purchase different sim cards for different accounts, use picture editing tools, and to remember to post frequently and outside of work hours. Participants are also recommended online platforms to make it easier to manage numerous fake accounts at the same time.