Responding to the Global Proliferation of Surveillance Technology: Our Strategy
Advocacy
Post date
18th September 2019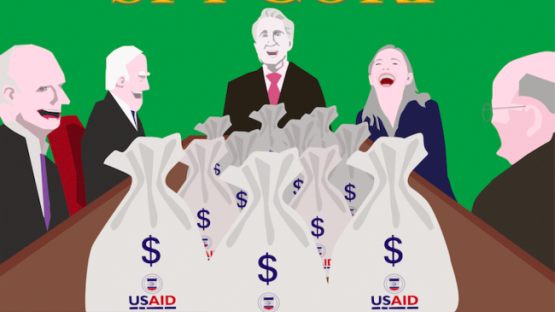 Earlier this year, the UN Special Rapporteur on freedom of expression called for an "immediate moratorium on the global sale and transfer of private surveillance technology", warning that "unlawful surveillance continues without evident constraint", is leading to arbitrary detention, torture and possibly to extrajudicial killings. 
Without urgent action, there is every reason to believe that the situation will only get worse for people around the world. 
At Privacy International, we aim to expose, track, and challenge this global industry. As we outlined in our submission to the Special Rapporteur, we do so mindful that there is no single solution which will protect people's rights. Instead, activists need to use every tool available to make change happen. 
We try to do so in a number of ways:
Our New Focus
Today, we are excited to launch a new campaign: Challenging the Drivers of Surveillance. It aims to expose, make accountable, and change the practices of powerful countries who directly encourage and enable other governments around the world to conduct surveillance. 
China, countries across Europe, Israel, the US, and Russia, are all major providers of such surveillance worldwide, as are multilateral organisations such as the European Union. Such provision comes in five main forms:
The direct equipping of foreign intelligence and security forces

The training of foreign intelligence and security forces

The financing of their operations and procurement

The facilitation of exports of surveillance equipment by industry 

The promotion of legislation which enables surveillance
These transfers of surveillance are driven by governments and institutions aiming to outsource the ongoing wars on migration, terror and drugs to other countries. 
In doing so, they are supporting the proliferation of surveillance worldwide, including in some of the most authoritarian countries in the world. 
These processes are sanctioned without the levels of transparency and oversight required, while the few formal mechanisms aimed at limiting abuses are wholly inadequate. This facilitates serious violations of human rights, reinforces authoritarianism, undermines governance, and drives corruption.
It also diverts money and other resources away from development and other aid, instead giving billions of dollars to security agencies and surveillance companies.
Our goals
These providers of surveillance have a huge global influence in countries across the world. By equipping foreign agencies, they decide what surveillance technology is used. By providing training, they decide how agencies use them. And by promoting specific legal changes, they decide what kind of laws need to be passed to enable their use. 
Our strategy is two-fold: 1) stop the transfer of unlawful surveillance, and 2) promote the transfer of adequate privacy protections. 
We're calling on governments and institutions with a commitment to promoting human rights and democracy, who need to take the global lead in defending these values, to do the following:
Stop the transfer of surveillance to those who use it to unlawfully spy on people and for political control

​​​​​
At a minimum, states need to understand to who they are providing surveillance and commit to not empower agencies with a proven record of conducting arbitrary surveillance or other abuses. Due diligence requirements which do exist, such as the Leahy Law in the US, do not sufficiently control programmes which support surveillance worldwide. They also need to ensure they conduct appropriate risk assessments of any programmes, such as conducting data protection impact assessments.
Ensure that any such surveillance which is provided complies with international human rights standards and that it is adequately governed by the legal framework in that country
International and regional courts, international human rights bodies and other human rights experts, such as U.N. special rapporteurs, have all published authoritative statements on the law strengthening the right to privacy. For example, EU courts have made significant judgments on data retention and mass interception. No surveillance should be provided if it is unlawful, period. This means that no state should be promoting practices which courts have ruled to be unlawful. It also means that states need to carry out an assessment of legal frameworks and practices in countries where they operate, and not empower agencies with specific technology or training if the legal standards pertaining to their use are inadequate.
Promote legislation and practices which provide safeguards and adequately govern the use of surveillance powers in countries around the world
The emerging body of jurisprudence and best practices should be promoted within aid and other assistance programmes. Providers of surveillance already train members of the judiciary and promote specific laws: these need to appropriately promote laws, safeguards, and oversight measures which are compliant with international human rights law. While there are countless "aid" programmes promoting surveillance, there are currently none which explicitly aim to promote privacy protections.
Ensure that no resources are diverted from aid projects to be used for surveillance
Governments need to stop using money supposed to be used for development aid - for things like building schools - for surveillance.
Ensure there exist appropriate levels of transparency and accountability
In order for the public and others to know how their money is being used by government on their behalf, and to ensure that the government is following the rules, there need to be detailed information available about such programmes, and adequate levels of oversight by parliamentary committees and other oversight agencies.
These are undoubtedly big asks. But this is undoubtedly an immediate problem requiring an urgent response. To achieve this, we'll be working to:
Bring greater transparency to such programmes through our research and investigations

Raise awareness about the issue by continuing to articulate safeguards and oversight measures that are consistent with international human rights standards to policy makers

Ensure legislation and practice complies with international human rights standards by forcing policy makers to listen and make change happen.
There is a limited amount Privacy International can hope to achieve without your support. Security and liberty rely on alert and knowledgeable citizens to compel change: to keep updated, and to find out what you can do to help, our page dedicated to this campaign is available here.