...it ensures our rights are respected and protected
To make sure your rights are respected, there must be an order that can protect them.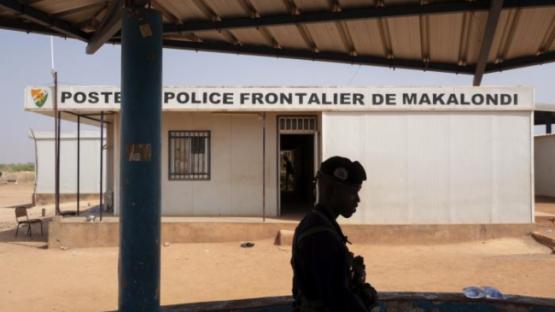 The EU have been using foreign aid budgets, not to lift people out of poverty, but to export surveillance technologies used to repress people's human rights all over the world.
A wave of anti-immigration fervour has swept across Europe in recent years. As leaders have come to power across Europe either on anti-immigration platforms or having to respond to an anti-immigration sentiment, the EU's recent policies have been shaped by the drive to stop migration to Europe.
Surveillance technologies and practices developed and used by the most advanced surveillance agencies in the world are being exported globally, including to countries that lack any safeguards for their use and often known for abusive practices. These surveillance tools are as a result being used to entrench political control, and to spy on activists, journalists, dissidents and any opposition.
These transfers of surveillance are driven by governments and institutions aiming to outsource their ongoing so-called wars on migration, terror, and drugs to other countries.
"Border Externalisation", the transfer of border controls to foreign countries, has in the last few years become the main instrument through which the European Union seeks to stop migration into Europe.
Many of these actions rely on funds supposed to be reserved for development aid and lack vital transparency safeguards.
By prioritising migration control, the EU's foreign aid budget and cooperation agreements are being used to encourage and enable other countries to carry out more surveillance and entrench the political control of local authorities. And is set to massively increase such support with the next Multiannual Financial Framework 2021-2027, the EU's long-term budget that will be approved by the end of 2020.
The future of these funds will have a profound impact on people's privacy around the world and consequently, all rights and freedoms that are impacted by such intrusive practices for decades to come.
Everyone is entitled to a social and international order in which the rights and freedoms set forth in this Declaration can be fully realized. Article 28, Right to a Free and Fair World