Give Google an inch and they'll take a mile!
Google has been reported to collect health data records, we explore what is dangerous.
News & Analysis
Post date
13th November 2019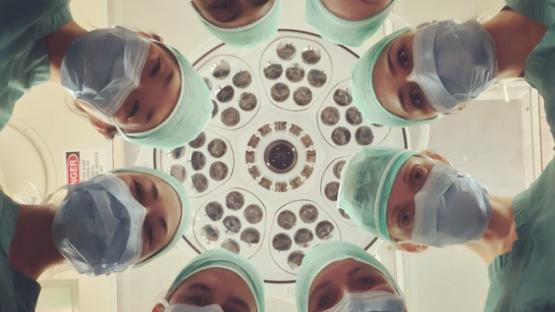 Yesterday, we found out that Google has been reported to collect health data records as part of a project it has named "Project Nightingale". In a partnership with Ascension, Google has purportedly been amassing data for about a year on patients in 21 US states in the form of lab results, doctor diagnoses and hospitalization records, among other categories, which amount to a complete health history, including patient names and dates of birth.
This comes just days after the news of Google's acquisition of FitBit, a fitness tracking and health data company for $2.1 billion.
Google is currently under investigation in the US, and has a long track record of mergers and acquisitions, as well as competition law infringements in the EU, including violations of competition on the search market, on Google Play Store and Android, and on the market for online advertising intermediation.
Even if yesterday's news comes as no big surprise, here's why it is deeply disturbing:
In 2018 alone, Alphabet, Google's parent company, generated 85% of its $136.22 billion in revenue from delivering targeted advertisements to the users of their many user-facing services, which include the Android operating system, Google Search, YouTube, Gmail, and many others.

Any additional data Google gets to have their hands on will only make them more powerful to the detriment of people.

Health data is incredibly sensitive.

In 2015, already, 1.6 million records were shared from Royal Free Hospital (RFH) in the UK to Google's DeepMind AI.

Clearly what Google wants is to be the provider of the infrastructure of healthcare. All over the world, we are seeing the emergence of a 'government-industry complex', which designs, manages and implements access to and delivery of health services, amongst other social protection programmes.

The scope of Google's agreement with Ascension is immense!

Even outside of these contracts and efforts, Google already knows a lot about people's health through their searches, locations and the website they visit.

Google also has a research agreement with the Mayo Clinic for use of their Cloud; and Google can access anonymised patient information to train algorithms.

The Google Page said in 2014: "We're not really thinking about the tremendous good that can come from people sharing information with the right people in the right ways." But patients are being forgotten in this.
It's high time we acted on this!
We are all wiser since the DeepMind and Royal Free Hospitals case.
We cannot accept that such an intrusive data sharing is taking place without users' explicit consent.
We should not let governments excited about AI sacrifice dignity over profit that secretly feeds into corporate surveillance and allows Google to manipulate, profile and exploit users, and in particular those having to tackle issues of health and well-being. Our health care needs should not be seen as a new market to exploit.
We ask for transparency. Was there a public call for this project? If so were the details made public? Patient, citizens and public society should be able to look at the data processing. Necessity of external oversight is crucial for this type of project.
We ask for regulators like competition and data protection authorities to scrutinise Google's data-greedy appetite. If the FitBit and Ascension events don't act as wake up call, then we honestly don't know what will.
We wonder whether it is possible to build a world where you and your healthcare professionals are involved in decisions about your data and who has access to it. We hope it's not too late before we find out.
Photo by National Cancer Institute on Unsplash