PI highlights the need for urgent reform of the use of personal data in political campaigning.
Privacy International investigates the use of personal data in political campaigning, focusing on the ecosystem of private companies hired by political parties, the policies of online platforms, and the laws that regulate micro-targeting around the world.
Key findings
PI publishes analysis of political consultancies Aristotle, C|T Group, Data Sciences Inc., eXplain and uCampaign.
PI files a complaint with the Information Commissioner's Office (ICO) about the role of CT Partners Limited (part of C|T Group) in the UK 2019 General Election.
PI publishes research of Google and Facebook's policies, finding inconsistent and unequal application of political ads transparency standards globally regarding political campaigning.
PI collaborated with the University of Edinburgh to produce a report on comparative laws regarding micro-targeting in Brazil, Canada, France, Italy, Spain and the UK.
Long Read
Post date
20th January 2021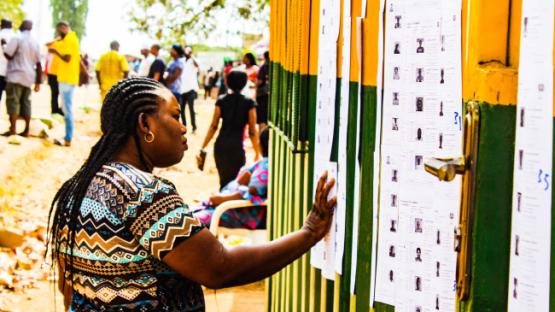 Among the many challenges of 2020, the impact on elections around the world kept us all on the edge of our seats. 75 countries postponed national and local elections due to Covid 19. Of the elections that went ahead, we saw Covid safe measures at polling stations (South Korea led the way forward in April) an increase in postal voting (who can forget the USA, but also Poland) and political parties in Uganda conducting "virtual" campaigns as mass rallies and in person campaign meetings were banned.
In this climate, PI's work on Democracy and Dissent and Data and Elections went into overdrive in 2020. PI has investigated the use of personal data in political campaigning since the run up to 2017 Kenyan elections and the involvement of a then little known company called Cambridge Analytica. We have repeatedly raised concerns about the use of personal data in political campaigning: the lack of transparency and impact on privacy of gratuitous data collection, profiling and targeting of messages/adverts, a process known as "micro-targeting".
Micro-targeting is an increasingly popular online marketing strategy. By collecting people's data and using it to segment/divide people into groups (profiling), companies and political parties are able to target different messages and content to different groups, mostly in the form of adverts.
For more on Micro-targeting, check out our Learning Page.
To that end, we have produced a body of work and resources that highlight the need for urgent reform of the use of personal data in political campaigning. Our work covers the private companies employed by political parties to run campaigns, the policies of online platforms regarding publishing political adverts, and legal frameworks around the world that govern how your personal data is used to target you with political adverts.